InterACT – A History
Established initially as a collaboration at the Interactive Systems Laboratories of Universität Karlsruhe (TH) and Carnegie Mellon University in 1991 it has since grown and flourished into a joint center between the Computer Science departments of eight of the leading universities in this field worldwide.
February 2004
Carnegie Mellon University (Pittsburgh, PA, USA) and the former University of Karlsruhe (TH, Karlsruhe, Germany, UKA) signed the first cooperation agreement. The President of the University of Karlsruhe Prof. H. Hippler travelled to Pittsburgh for the ceremonial signing.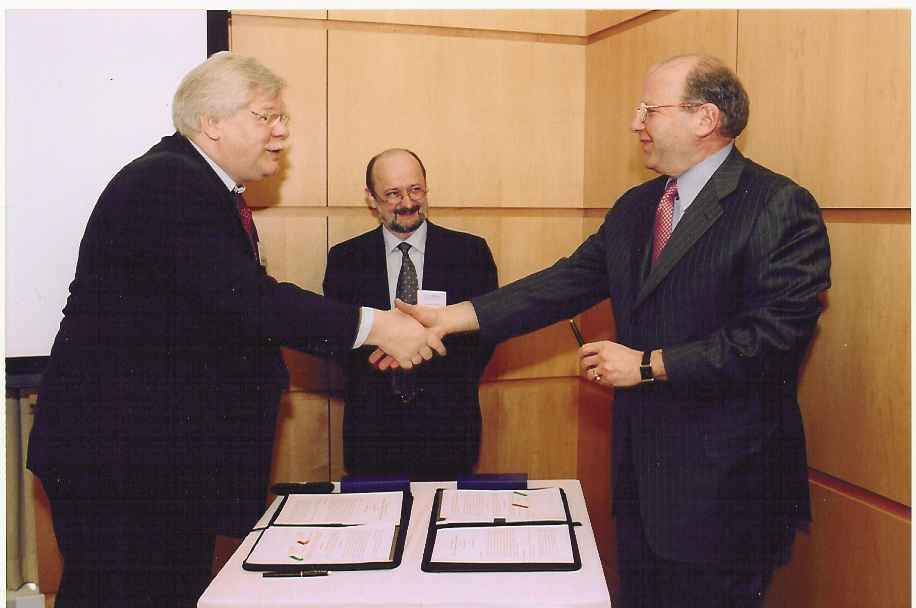 September 2005
Carnegie Mellon President Prof. Dr. J.L Cohon made a return visit to Karlsruhe. After meeting with UKA-president Hippler, President Cohon visited the labs of Prof. Alex Waibel and of Prof. Rüdiger Dillmann at UKA.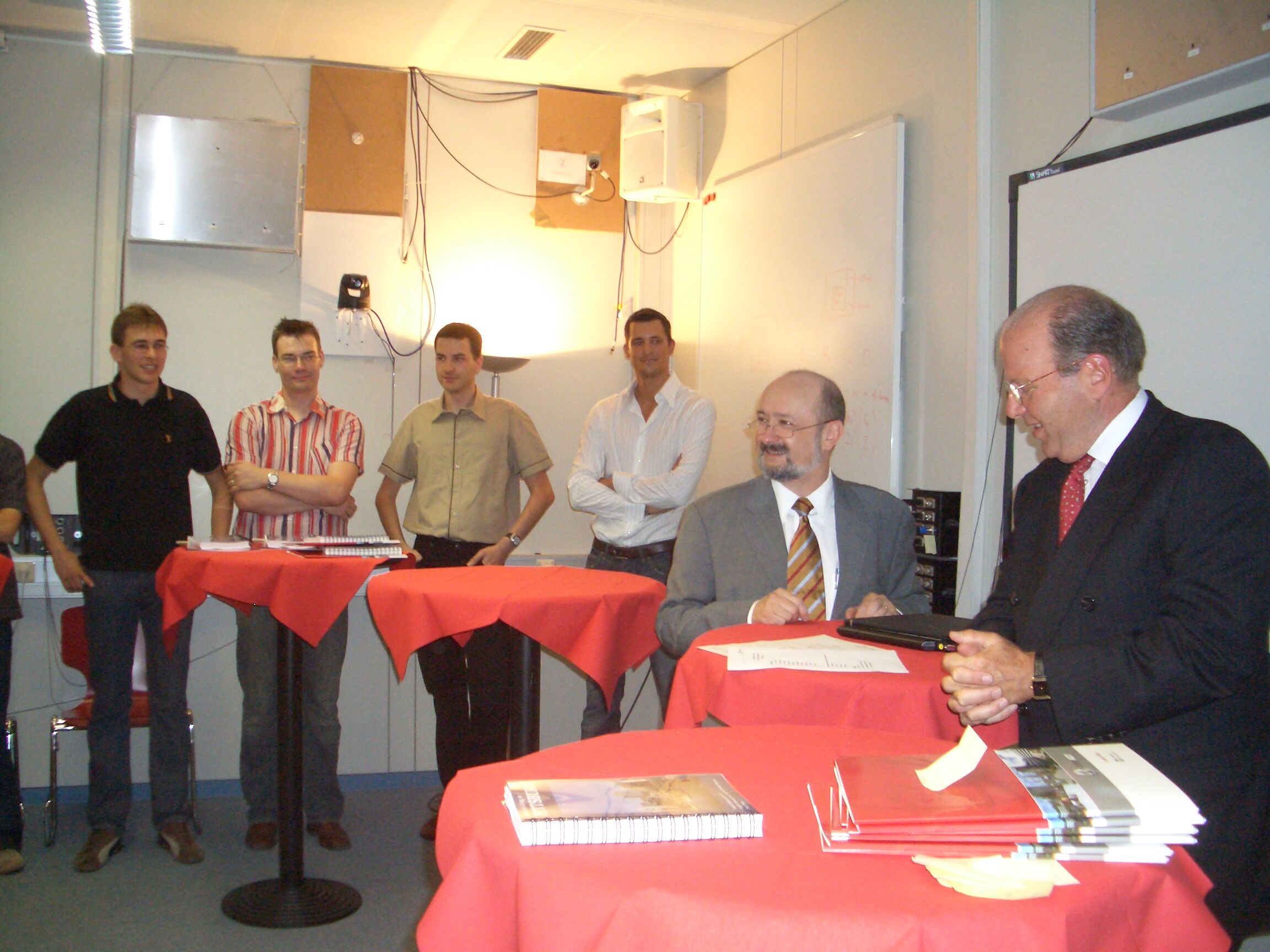 June 2006
Prof. Waibels's interactive systems labs celebrated its 15 years of existance in a symposium in Karlsruhe.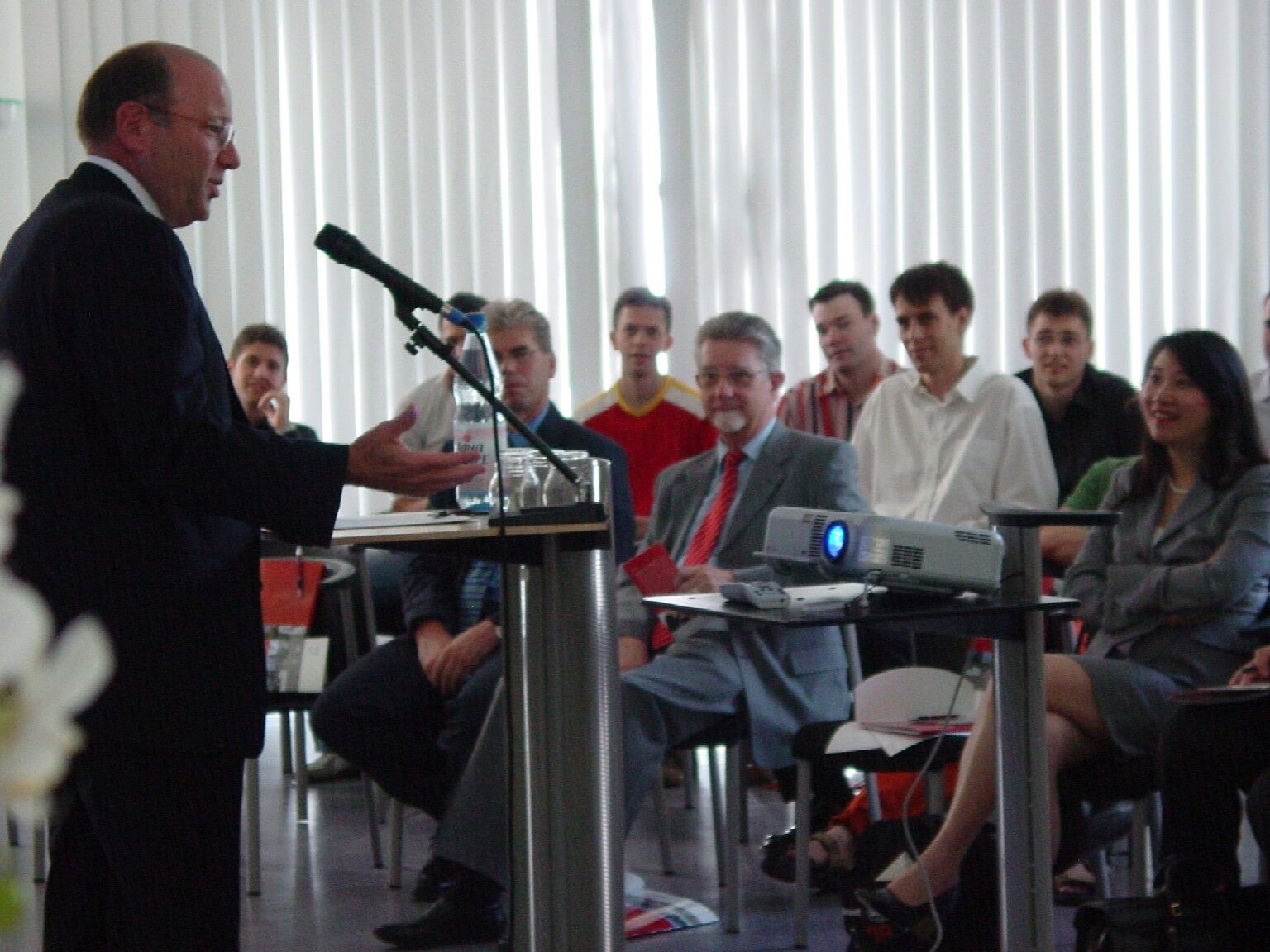 February 2007
InterACT opened a third center at Honk Kong University of science and Technology in Hong Kong, China
September 2008
Waseda University in Tokyo, Japan joined interACT.
April 2009
Waseda-president Shirai visits the University of Karlsruhe for the first time.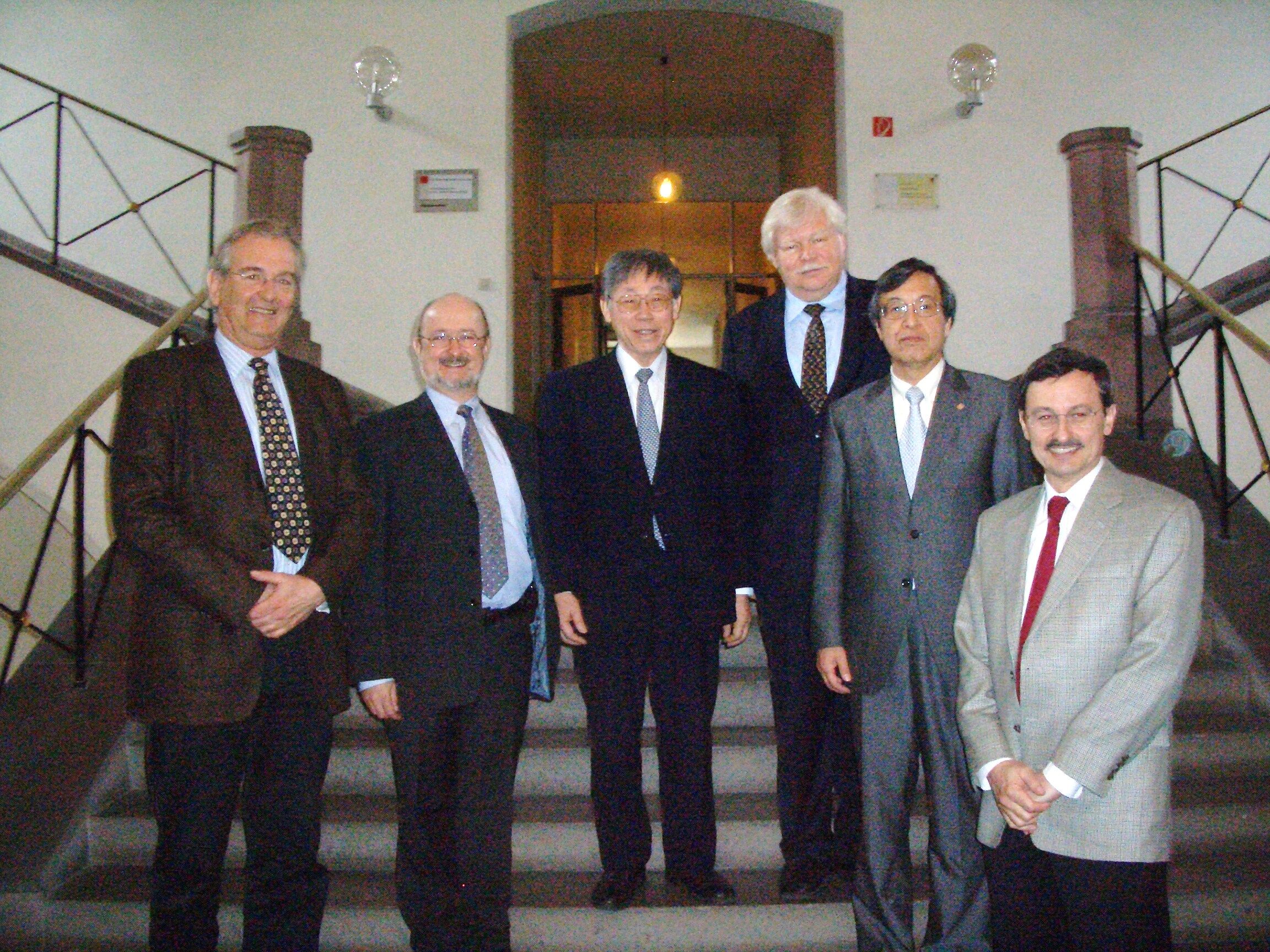 February 2010
Three new partners joined interACT:
The Italian Institute of Technology (Genoa, Italy)
The National Institute of Information and Communications Technology (Tokyo, Japan)
The University of Southern California (Los Angeles, CA, USA)
Representatives of the new partners signed the agreement during a ceremony at Karlsruhe Institute of Technology
April 2012
One new partner joined interACT:
Nara Institute of Science and Technology (Prof. S. Nakamura)